Veterinarians and Animal Welfare in the UK - Coalition Campaign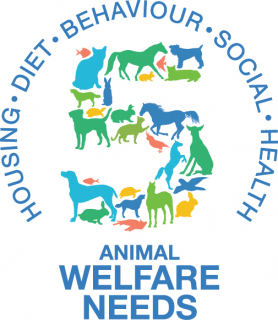 ---
Leading veterinary organisations have launched a joint campaign to help owners better understand the complexities of their pet's five welfare needs.

 

 

 

See more about the Coalition Campaign - actions plans have been developed based on Survey results found in the PDSA Paw reports - latest report 2017...  Need help to Choose the Right Pet - Client Booklet for Vets Resource -  

 

See more on the campaign and PDSA below

 

 

 

 

 

 

 

 

Read the 2018 PAW Report from PSDA

Read the 2017 Paw Report from PSDA - a survey of pet owners in the UK reveals "Dr. Google" rather than veterinarians is many owner's go to source for information. "Only 7% of dog owners spoke to a veterinary professional before taking on their dog" ... Lack of pre-purchase research impacts welfare.

"We need to make potential dog owners aware that vets and vet nurses can be their first port-of-call for friendly, knowledgeable, local advice. This would help them to make an informed decision on not only which breed could be right for their lifestyle, but also how to provide for their prospective dog's five welfare needs, the cost and time implications of dog ownership and, importantly, how to find a puppy responsibly and avoid puppy farms."

 

 

 

Veterinary Record Article: Coalition aims to raise awareness of pets' legal welfare needs

 

 

 

More Information and resources from PDSA

 

#PAWSFIRST

 

                                          (Internal) Client booklet-whichpet.pdf

New veterinary activity launches to educate children about pet welfare...

 

 
---
Report Entry
---
User Feedback