Research Projects: Ongoing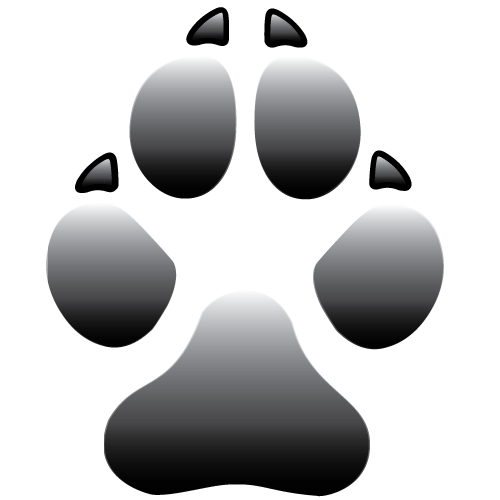 ---
In this section we link to ongoing research projects of interest and relevance to dog breeding. These may relate to specific conditions, e.g. inherited conditions, or which focus on innovative approaches or population studies. In addition, we will link to research institutes and profile partnerships between researchers and breed clubs. Eventually, we hope to describe models of research partnerships and help connect dog breeders and researchers.

 

---

 

PROJECT 1

LOCATION: UK

Generation Pup
Dogs Trust, University of Bristol
Study health and behavioral issues
WEBSITE: https://generationpup.ac.uk/
WHO? owners of all UK and Republic of Ireland puppies of 16 weeks of age or less
Dogs: any breed or cross breed

WHAT?
Participation: levels options
Questionnaires

Sample collection: The samples are all non-invasive and simple to collect. Samples of hair brushings, urine (wee), faeces (poo), skin swabs and/or cheek cell swabs will help the team investigate a wide range of important diseases which impact on the wellbeing of dogs and the genetic influences on both disease and behaviour.

Owners who are willing to help with this part of the project will be sent out sample packs with full instructions on how to take each type of sample and video tutorials will also be available on the website.

When you register for the study, you will have the option to opt 'in' or 'out' of sample collection.

 

Project 2

6 Continents:

Darwin's Ark

International Association of Animal Behavior Consultants, Broad Institute, University of Massachusetts Medical School (UMass Medical School)

Research Partners

• The Working Dog Project
• The Food Allergy Science Initiative
• Nordic OCD & Related Disorders Consortium
• Cambridge Metabolic Network

WEBSITE: https://darwinsark.org/

Study health and behavioral issues

Dogs: any breed or cross breed

Participation: levels/several project options

What? Questionnaires, DNA tests (partial to complete sequencing/fees may apply to participation at some levels)

 

Project 3

International

Sudden Acquired Retinal Degeneration Syndrome in dogs  (SARDS)

American College of Veterinary Ophthalmologists Vision for Animals Foundation (initial)

WEBSITE: http://www.visionforanimals.org

Mowat Lab WEBSITE: https://mowatlab.weebly.com/sards.html

Dr Freya Mowat and her team at North Carolina State University are undertaking research on Sudden Acquired Retinal Degeneration Syndrome (SARDS). This syndrome leads to rapid, complete blindness in dogs, and can be very challenging for both dogs and owners to adjust to. If you are an owner of dogs who have been diagnosed with SARDS, please consider filling out the online questionnaire. The survey should take no more than 15-20 minutes, and will help gather information on the relationship of SARDS to other conditions, the epidemiology of SARDS, and owner experiences with treatment. This research is funded by the American College of Veterinary Ophthalmologists Vision for Animals Foundation, and the NCVMF Retinal Research Fund.

Are you the owner of a dog who currently suffers or has suffered with SARDS? Please consider completing an online questionnaire. Your time is appreciated. SARDS DIAGNOSIS Sudden acquired retinal degeneration syndrome (SARDS) is a leading cause of incurable canine vision loss diagnosed by veterinary ophthalmologists.

 

Project 4

Golden Retriever Lifetime Study

Morris Animal Foundation

WEBSITE: https://www.morrisanimalfoundation.org/golden-retriever-lifetime-study

"The Golden Retriever Lifetime Study is one of the largest, most comprehensive prospective canine health studies in the United States. The study's purpose is to identify the nutritional, environmental, lifestyle and genetic risk factors for cancer and other diseases in dogs. Each year, with the help of veterinarians and dog owners, the Foundation collects health, environmental and behavioral data on 3,000+ enrolled golden retrievers."

 

Project 5

Dog Aging Project

University of Washington

WEBSITE: http://dogagingproject.com/

"The goal of this component of the Dog Aging Project is to perform the first nationwide, large-scale longitudinal study of aging in pet dogs, where individual animals will be followed throughout life to understand the biological and environmental factors that determine why some dogs die early or succumb to diseases such as cancer, kidney failure, and dementia, while others live to a relatively old age free from these problems."  Participation information here.

 

---

 

The Kennel Club

Bio Acquisition Research Collaboration

A central platform for researchers to request samples they need to undertake their current research

Multiple studies are listed.

 

 

AKC-CHF

The CHF Research Grants Portfolio represents active research projects categorized by research program area.

 

 

SLU: Sweden

 

University of Helsinki and Folkhälsan Research Center: Finland

Projects, breeds, participation options and more

 

 

---

We will add to this listing as time permits.

We welcome researchers to share project information.

 
---
User Feedback