Finnish Kennel Club -- Annual Report 2016 -- Summary of issues related to breeding and health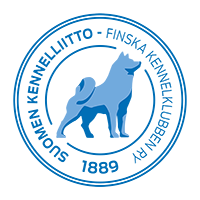 ---
The Finnish Kennel Club is dedicated to promote the welfare of all dogs in Finland. The Finnish Kennel Club was established in 1889, which makes it the oldest kennel club in the Nordic countries.

 

Topics covered in this translation:

An overview of the Finnish Kennel Club's communications strategy, values, focus and event operations
Implementation of Breeding Strategies involving breed health and temperament management
Available health testing statistics (FKC's Database)
Explanation of the Scientific Committee's work
Educational programs for owners, breeders, judges, clubs and the public 
Work to preserve Finland's Native Finnish breeds 

 

Finnish Kennel Club -- Annual Report 2016 -- Summary of issues related to breeding and health

---

The complete 2016 Annual report from the FKC (in Finnish)...

https://issuu.com/kennelliitto/docs/vuosikertomus_final_web

---

More than half a million dog enthusiasts!

Click on the images to access FKC info...
---
Report Entry
---
User Feedback