Veterinary Genetics Laboratory
---
HGTD Leadership Sponsor
Test Discovery- GTP
In House Testing
Non-participant
Other Recognized Accreditation
General Information
Veterinary Genetics Laboratory
University of California (UCDavis)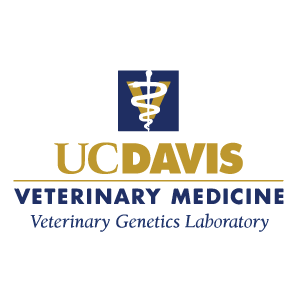 People
Lab/Company Director Profile
Lead Scientist/ Geneticist
Robert Grahn, PhD, Cecilia Penedo, PhD, Rebecca Bellone, PhD
Collaboration with many veterinarians through the School of Veterinary Medicine.
Qualified Laboratory Technicians
Description of Lab Tech Qualifications
MSc (4), PhD (4), Forensic Scientist (3)
Faculty of School of Veterinary Medicine and Department of Animal Science
Research
Ongoing research to discover novel mutatations in companion animal species; independently or in collaboration with other researchers.
Institutional Animal Care and Use Committee (IACUC)
Test Development In-House
Test Development More Info
New test implementation follows strict validation process to ensure that tests are performing according to expectations.
Several collaborators at UC Davis and other universities, national and international.
Refereed Publications list