The Evolution of Petface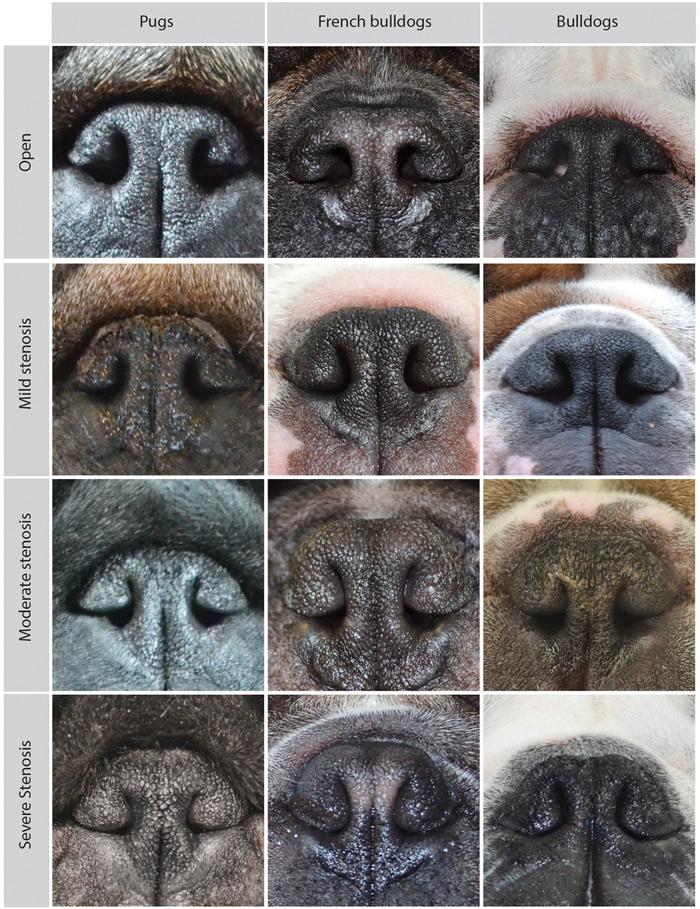 ---
The Evolution of Petface


The same traits that make these dogs adorable threaten their health and well-being

          By Kat Eschner
          smithsonian.com
         January 31, 2018 8:30AM

 

 

---

 

French and English bulldogs, Cavalier King Charles Spaniels and pugs...

Quote

 "...many of same traits that make these dogs "cute" also make them dangerously unhealthy. Along with their desirable features come higher than average predisposition to respiratory disorders, skin conditions, reproductive issues and eye injuries."

 

The 2018 Evolution of Petface article references the American pet insurer Nationwide's 2017 Study Report, provides links to the Cambridge Veterinary School's BOAS disease recognition by owners & veterinarians and to the 2017 Danish study which highlights a paradox, "Why do people buy dogs with potential welfare problems related to extreme conformation and inherited disease? A representative study of Danish owners of four small dog breeds".

This article addresses how extreme breed conformation can affect dog welfare, presents specific information on a myriad of health conditions and explores the human contribution to the situation - concluding with the statement, "In a culture that celebrates pups that sport adorable faces but can barely fend for themselves, the fact that many of our pets are burdened by breed-related conditions raises the question: can the damage we've done been undone?" 

The article's writer did quite a bit of research, interviewing veterinary canine welfare experts. The article includes observations by animal welfare scientist James A. Serpell and IPFD's CEO, Brenda Bonnett.

 

---

The very survival of some dogs and breeds is dependent on human intervention - including veterinary surgical services.

The rising popularity of the French Bulldog and Pug breeds, among others, translates into an increased number of brachycephalic patients requiring veterinary attention for treatment of chronic or acute conditions , greater numbers of abandoned impaired dogs in need of rescue services not to mention the emotional stress and considerable monetary costs for a growing number of owners of these breeds to see to management of all too common health conditions that impact their dog's length and quality of life.  

How Beliefs and Attitudes about Dog Health and Welfare Limit Behaviour Change highlights the complexity of the situation which has it's roots in the human canine bond and offers ideas for how to to promote positive change.

DWN's Brachycephalic section presents issues and offers resources pertaining to the welfare of Brachycephalic breeds, including concerns expressed by the Veterinary community, health research and Kennel and breed club efforts to educate the fancy and public and identify effective methods to address health issues.

 
---
Report Entry
---
User Feedback