Nationwide Insurance - Brachycelphalic Study -- March 2017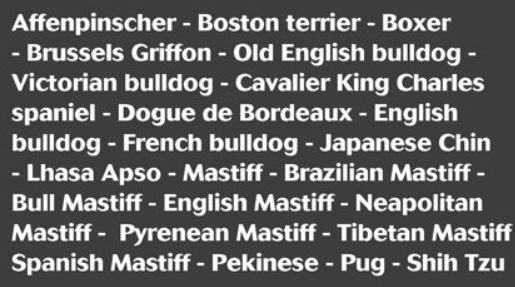 ---
The Nationwide® Brachycephalic Breed Disease Prevalence Study
Short-nosed breeds more often affected by common conditions, not just known issues

"A biostatistical analysis of the pet health insurance claims of more than 1.27 million dogs over a nine-year span shows that even after removing conditions linked specifically to brachycephalic breeds, dogs with the structure common to these animals are less healthy than dogs with a more normal canine appearance."

♦ Nationwide Insurance - Brachycephalic Study -- March 2017

 

 

 

 

 

 

 

 

 

 

 

 

 

 

 

 

Read the March 2017 review at DVM 360...

Are brachycephalic breeds doomed for a lifetime of poor health? New data does not look promising for the pug and its fellow flat-nosed friends.
---
User Feedback