International Efforts - IPFD | DogWellNet 1.0.0
---
About This File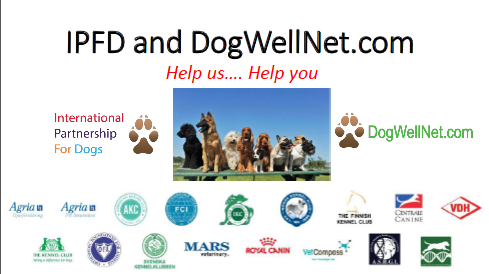 International Efforts
Dr. Brenda Bonnett, DVM, PhD; CEO IPFD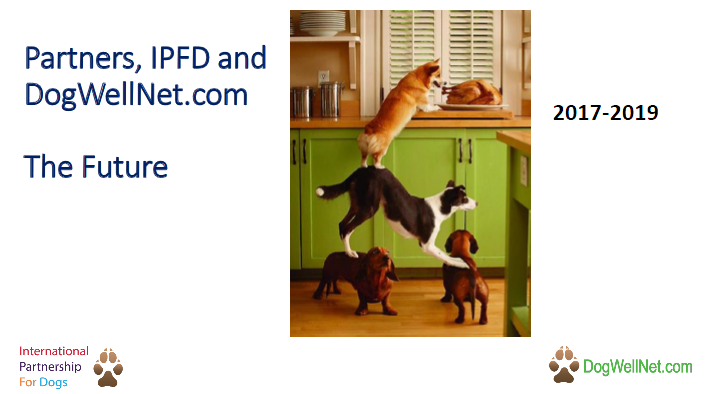 ---
International Dog Health Workshops



What our 4th IDHW participants have said...

...Now, the real work begins!
 

Post-Meeting Resources
Plenary talks, Posters & Theme outcomes

3rd IDHW in Paris: Success!

Our Partners

Agria Djurförsäkring (Agria Animal Insurance) is one of the world's leading animal insurers specialising in small animal and equine insurance. The company dominates Scandinavian pet insurance and h…

Mars Veterinary is a business unit of Mars Petcare, the world's largest pet care provider. Their mission is to facilitate responsible pet care by enhancing the well-being and relationship between p…

Neogen Genomics operations deliver innovative, affordable DNA testing for the discovery and commercial application of genomic advances that enhance the safety and abundance of life.   …

The French Kennel Club - SOCIÉTÉ CENTRALE CANINE (SCC) - was founded in 1881 as a non-profit organization by dog fanciers aiming to replenish native dog breeds and to bring in and establish foreign…

Royal Canin is a global leader in pet health nutrition. In an industry that continues to adapt to popular trends in cat and dog food, our mission will remain the same; to constantly bring, through H…

Our mission is to safeguard the health and wellbeing of your pet with fully personalised, breed-specific care. Orivet was founded on the premise that each and every pet is unique, with its own set …

"ASHGI is dedicated to the increase and diffusion of knowledge of genetics in the Australian Shepherd, and the inherited diseases from which it sometimes suffers. We envision serving all Aussies, …

Agria is one of the world's leading animal insurers, specialising in small animal and equine insurance. Founded in Sweden over 120 years ago, Agria came to the UK in 2009 and is now a prominent feat…

Vetstream Ltd  (www.vetstream.net) offers TLC for veterinary practices so they can provide TLC for their clients and their companion and production animals.   Vetstream is a proud spon…

Raad van Beheer (The Dutch Kennel Club (DKC)) is the official kennel club of The Netherlands. Founded in 1902, it currently represents around 200 breed clubs with 150,000 members.   …

The Irish Kennel Club promotes the responsible ownership and breeding of dogs throughout Ireland through education, registration, training and support schemes and events.   Website: http://…

The VDH - Verband für das Deutsche Hundewesen (German Kennel Club in English) is the foremost organisation representing the interests of dog-owners throughout Germany – the first address to find ou…

The Animal Health Trust exists to fight disease and injury in animals. Thanks to our pioneering work improving diagnosis, treatment and prevention, horses, dogs and cats are living healthier, happi…

ANTAGENE develops, produces and markets DNA tests for parentage certification and disease prevention in dogs and cats. The company is based near Lyon (France) and has a staff of 18 people. ANTAGENE…

The Genomia laboratory is a private accredited genetic laboratory in Pilsen, Czech Republic. Genomia is engaged in genetic testing of humans, animals and pathogens. In humans, we are testing relati…

  Canine Genetics and Epidemiology is a peer-reviewed, open access journal addressing genetic, genomic and epidemiological research in both domestic and wild canids, relating to breed and speci…

OPTIGEN is a service company established to provide DNA based diagnoses and information about inherited diseases of dogs. We promise the highest quality diagnostic and testing services available in…

The World Small Animal Veterinary Association (WSAVA) is an association of associations. Its membership is made up of veterinary organisations from all over the world, which are concerned with comp…

Sentinel Biomedical is a pioneering comparative health company committed to research and scientific innovation. The company's primary focus is investigating canine cancers and identifying biologica…

The SKK - Svenka Kennelklubben (Swedish Kennel Club, in English), is Sweden's largest organisation dedicated to dogs and dog owners. We represent the interests of our 300,000 members – first time d…

We're Genoscoper - the specialists in canine genetics and animal DNA testing. We offer solutions to help you make informed decisions about pet care and breeding, through comprehensive testing servi…

Utilising the latest DNA technologies has enabled the VHLGenetics to grow exponentially since 1993.   Our experienced laboratories offer more than 1,000 routine DNA tests for animals, plant…

The Veterinary Genetics Laboratory (VGL) at the University of California, Davis provides dog DNA testing services, including forensic genetic analyses, to a world-wide clientele. Validation and sta…

At Paw Print Genetics, our geneticists and veterinarians are committed to provide you and your dog unparalleled service with our large menu of tests, online account management and the highest accur…

The Dog Breeding Reform Group (DBRG) is an organisation dedicated to improving the health and welfare of dogs through responsible breeding. It was founded in 2013 and became a Charitable Trust in 2…

Pedigreed Breeds

The Great Dane in his noble appearance combines a large, powerful well constructed body with pride, strength and elegance. 

The Wheaten is probably the oldest of the four breeds. Its existence for at least 200 years can be inferred from textual references to "soft-coated" dogs.